The key is to start with 4 viewers.
I posted a few things last week:
Well, I mean I posted them here but also finally shared a couple somewhere else. (Twitter and Hacker News.) Readership went up 2100%. Something tells me (that something is called common sense) that isn't sustainable.
It made me wonder, is this blog a "Yes" or a "HELL YEAH"? I first heard that prioritizing question in Anything You Want by Derek Sivers. He recently wrote this post: How to do what you love and make good money
People take "and" to mean one thing that takes care of both. It's certainly possible, but the success rate isn't so high. Another problem is that sometimes you start making money doing what you love and then stop loving it because of what it takes to make money.
Derek points out that it's two separate things, so it's worth treating them as two separate things:
For both of them, I prescribe the lifestyle of the happiest people I know:

Have a well-paying job
Seriously pursue your art for love, not money
Through this blog, I'm trying to satisfy #2. Derek explains some advantages of being able to work on your art without needing for it to sell.
You don't need to worry if it doesn't sell. You don't need to please the marketplace. No need to compromise your art, or value it based on others' opinions.

You're just doing this for yourself — art for its own sake.
Not every post I've written has been a "HELL YEAH". Definitely not in terms of quality. As far as value to me, I've learned to sit down and write and finish things. So it's at least a "yes". Which is great because that's the right direction toward "HELL YEAH".
Moving in the right direction
Some posts are very fun to write. Some can feel like slogs. The posts that I put together last week about reading and writing unfortunately were closer to the latter. I knew I'd be sharing them, so a lot of times I was wondering "will other people like this"? Which is a good way to ensure the answer is "no".
I put together a post with some photos of food I ate in 2016. It was fun to go through that. I also read an annual recap of things I did in 2013, which was fun to look back on. I went further back to a post from 2008 just recapping a weekend with friends. Like many blogs from back then, mine was pretty much a public journal. I captured mundane day to day things that grow more interesting with time. For the sake of having captured what that time is really like1.
These personal blogs captured that time differently than social media does. It's fun to check out a "This day 5 years ago" feature in social networks, but it's different than the posts I used write.
I would write not really caring what other people thought. Similar to early social media when I didn't worry about polluting feeds with my dumb writing. I knew nobody cared what I wrote. It's freeing. Now I think people might care what I write. Which is silly because they'd have to read it in the first place, and that's not happening yet.
I used to write small blurbs about pictures showing what I did during a week or a month.I had fun writing those things regularly over a few years. To move the creation of this blog to "HELL YEAH", I should get back to having that kind of fun while writing.
Of course, I'll need pictures. So I took a walk.
#NYENYCSTROLL
I brought my camera along. I can't remember enjoying taking photos like this in a long time. Years probably. Even when I was first in New York I was still trying to take long exposures at night. You need gear. You need to set it up. I was happy with the results but it wasn't exactly a process I learned to love.
Instead of hauling gear, this time I would just take my camera, put an audiobook on, walk around and take some pictures. Here are some things I saw.
Seeing these balloon guys reminded me that I won't always see things like this. But I'll never see them if I'm in my apartment all the time. Walking around will remind me of why I moved here in the first place.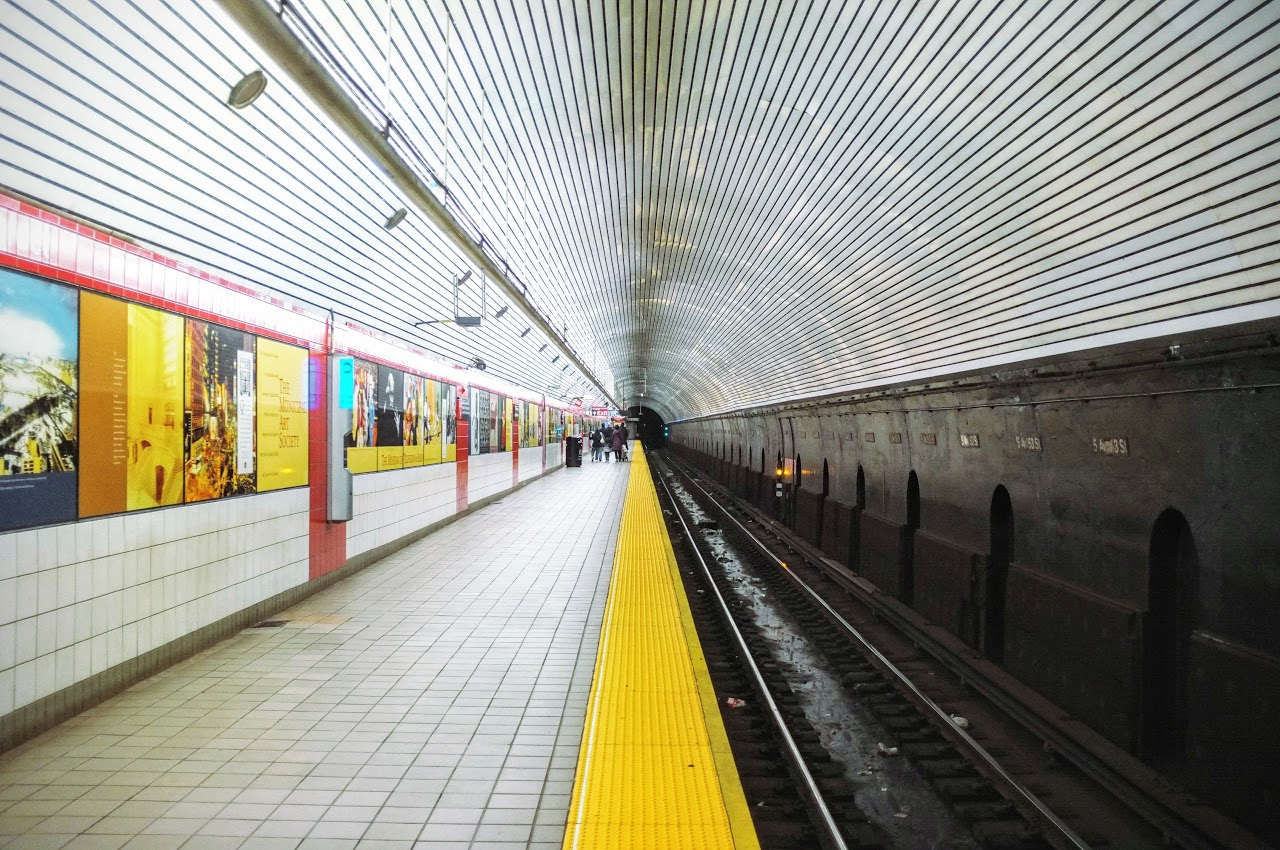 If I ever think there isn't anything to take pictures of, I'll remind myself that I'm a moron. I live in the middle of Manhattan. I don't subscribe to it being the center of the universe, but it's certainly photogenic. If anything, you'll always see new people.
Also, if I'm not feeling inspired, I can remind myself that I just need to put the camera over my head and pretend I'm accepting an Olympic medal. I don't have to lug a piano around to do my art.
It's too easy to think there won't be anything interesting to shoot. As if it's the city's responsibility to provide something to take pictures of. It's like that saying about being interesting to talk to by actually being interested in what the other person is talking about.
I also need to figure out what I'll write to go along with pictures. This bagel is from Tompkins Square Bagels. They've got a new location that's slowly becoming just as busy as the original.
Katz's is less than a ten minute walk away. I'll just have to pick out some default places to walk to and try my best there. I can rely on Katz's for a couple more weeks then I'm moving up a couple dozen streets.
I'm guessing I thought the delivery guys getting ready was interesting. Down the road, this might be the kind of picture I'll simply leave out.
I was considering using this for the main image at the top of the post. I shot it looking up at The New School.
As mentioned, I'll be moving out of East Village soon. Meaning I'm trying to hit some of my favorite spots in the next couple weeks. Today we went to Minca for some ramen.
I'm reading through Momo right now. It's about a town where a group of gray men come through and offer everyone the opportunity to save your time at a bank. You lose it today but sometime down the road you can use it. It's a novel for children (by the same author as The Neverending Story) with a lot of good lessons about what's important.
The photo above reminded me of a part where Momo finds a Barbie doll and one of the book's gray men encourages her to play with it:
"You see?" the gray man went on. "It's all very simple. You just have to keep buying more and more, and then you'll never get bored. But maybe you think that the complete Barbiegirl will one day have everything and that she'll become boring again? No, little girl, don't worry! We have the perfect companion for Barbiegirl."'
Dark and heavy.
On a lighter and lighter note, walking and shooting was fun I figure pretty healthy. In that really enthusiastic moment I decided I'd do a 1-hour photo walk every day. I've since decided that's definitely unsustainable but I might be able to do 3-4 times a week. I'll post every Sunday. Starting, like many goals, on January 1st.
January 1st-ish
You might notice the post date is January 2nd. I tried hopping on the wagon and fell off the other side immediately. It's okay. I'll be okay posting a day late or missing a week. Once it gets to two weeks missed, then I'll worry.
If I'm burning out just to post on time, then I'm doing this for the wrong reason. It's supposed to be a fun outlet. I want to stretch myself but I don't want to add something stressful as a hobby.
These walks won't be daily, but I'll find out what I can do
Walking daily is healthy. Shooting daily would be good to get my reps in. These can work together. I enjoyed this post by Eric Kim: Walk Your Camera
Walking gives me a reason to shoot and shooting gives me a reason to walk. If I don't feel like doing one then I can remind myself of the benefits of doing the other.
I'll see how this goes. I'm still thinking through what exactly this format will be. I'll be sure to share those thoughts soon. In any case, I hope you'll follow along this year.
I always think back to Facebook in college. I wish I had a screencast of using it for ten or so minutes back then. Just a regular daily activity but it's hard to remember exactly what it was like. Before the news feed, did I just do some cycle of searching by people's names? ↩︎